The second China International Import Expo (CIIE) has opened on Wednesday 5th Nov in Shanghai and will last for five days. CIIE is one of the largest trade fairs in China and the best chance for global brands showcase their products and for Chinese companies to access foreign markets. It is significant for both parties hoping to launch fruitful business deals agreements such like Starcombo Australia.
At around 9:30 a.m. Tuesday, President Xi led foreign leaders into the conference hall where the opening ceremony of the second CIIE was set, as the audience greeted them with thundering applause.
Now in Shanghai, the second CIIE has attracted participation of 155 countries and regions as well as 26 international organizations, while a great number of politicians, business elites and experts attended the second Hongqiao International Economic Forum held alongside the expo.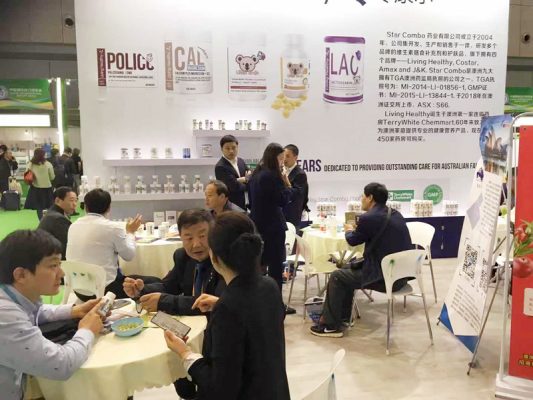 This is the second time that Starcombo has its booth in the pageant at Shanghai National Exhibition and Convention Centre. Starcombo devoted it 36 square meters to present the New range of Little Koala Oral drops, latest probiotic milk powders and its skincare products. Many distributors and suppliers visited the stand of Starcombo and discussed with the company staffs to look for a potential business chance.
As global value and supply chains continue to develop, countries are inter-connected with each other, and integration of their economies is the order of the day. Distances between Australia and China are getting shorter, Starcombo is targeting in Asia market jumped on this opportunity. The right footprint lies in consultation and cooperation with the mature e-commerce in China.